Fish
In professional gastronomy
In modern gastronomy, a combi oven is used to prepare meals, which combines the properties of a hot air and a steam oven. Food does not lose vitamins, retains moisture, is tastier and healthier. Combi ovens are great for preparing all kinds of meat, vegetables, side dishes and even desserts. The combi oven offers many ways of cooking food such as cooking, pre-cooking, steaming, stewing, baking, baking, low-temperature or slow baking, sous-vide, confit, smoking, drying, grilling, grilling, roasting, frying, poaching, blanching, regeneration, sterilization or shock cooling.
Health as a fish
Fish meat provides the human body with a wide range of minerals and vitamins - A, D, B1, B2, B12. Marine fish contain iodine, fluorine and sodium. Red fish meat contains more minerals than white meat. In addition to vitamins and minerals, fish meat contains a lot of protein and omega-3 fatty acids. The fat is evenly distributed in the fish and has a high biological value. Fish meat contains 60 - 80% water, so it is prone to spoilage quickly. It is therefore necessary to process the meat as quickly as possible and, if possible, to select fish in specialized fish shops and nurseries. Research shows that eating fish twice a week has a positive effect on the activity of the heart, brain and immune system. Maintains normal blood pressure, improves memory and counteracts depression. It is easily digestible and suitable for various diets.
Fish recipes
Fish meat is definitely one of the healthy and tasty dishes prepared not only by coastal states. The hare is a fish living in the northern seas. Her meat cannot be cooked or baked. After removing the skin, it is smoked and a caviar substitute is prepared from its eggs. On the contrary, the sea bass is a fish with an exceptionally good and distinctive taste. Thanks to that, it doesn't need to be spiced too much. It is baked whole and then flambéed. Fish dishes include abondigas - balls of chopped fish meat; aiguilletty - thin, vertically sliced ​​rings of fish meat, which are prepared with a spicy sauce like ragout; ál ámericaine - a method of serving seafood, most often lobster and anglerfish, in a sauce spiced with olive oil, herbs, tomatoes, white wine, fish broth, brandy and wormwood. Aljota is a fish soup prepared in Malta, in Czech cuisine we meet pike perch or carp on cumin. Whether it's our Czech carp, grass carp, zander, salmon, sea bass or hawks living in the Hawaiian Islands, the fish offers many ways to prepare. From baking, cooking, frying through smoking, drying or the raw method of serving in the form of sushi.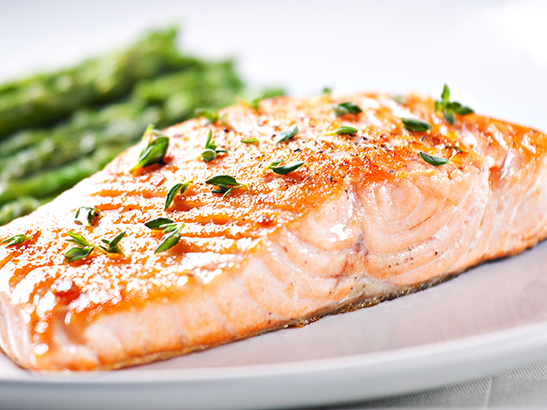 Are you interested in other categories of dishes?