Minced meat
In professional gastronomy
The combi oven is a professional kitchen appliance that should not be missing in any professional kitchen. The production of steam, hot air or a combination thereof is one of the many advantages of this kitchen appliance. The combi oven offers many ways of cooking food such as cooking, pre-cooking, steaming, stewing, baking, baking, low-temperature or slow baking, sous-vide, confit, smoking, drying, grilling, grilling, roasting, frying, poaching, blanching, regeneration, sterilization or shock cooling.
Minced meat = many options
Minced meat is a very popular universal raw material in gastronomy. The advantage is that it can be prepared in many ways and serves as a basis for recipes from all over the world. We most often meet minced pork, turkey and beef. Working with meat is easy and we can also combine it with other ingredients, such as vegetables, mushrooms, cheese. It is recommended to process minced meat best on the day of purchase, as ordinary meat spoils faster. The most famous minced meat dishes are burgers, meatloaf, meatballs, ragout and meatballs.
Minced meat recipes
As already mentioned, we meet minced meat all over the world, and the following dishes correspond to this. Italian lasagna with minced meat, baked in several layers and the dish is served hot straight from the oven. In Andalusia, balls of minced meat, fish or poultry called abondigas are traditionally served. In Mexico, the basis of every chilli con carne is ground beef, tomatoes, onions and beans. Hamburger has become a symbol of the USA, it is a meatball made of ground beef. In Arabic cuisine, kibbeh is fresh minced meat that is eaten just like steak tartare. Pljeskavica - a dish from Montenegro, it is a meat pancake prepared on a grill from various types of minced meat. Russian cuisine is a popular pie, which is stuffed with minced meat, among other things. Dip, American mustard or Italian spice mix goes well with minced meat.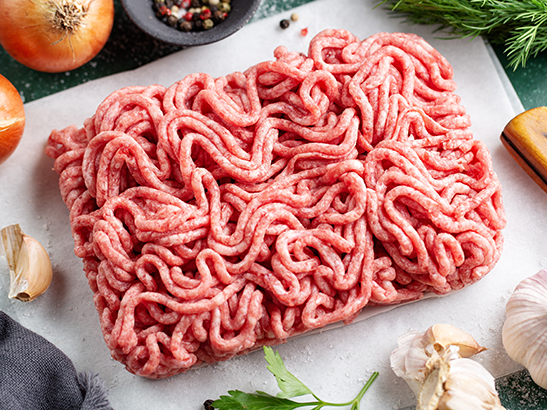 Are you interested in other categories of dishes?