Side dishes
In professional gastronomy
Kitchen equipment called combi oven is often used to prepare meals in professional gastronomy. It has the properties of a hot air and a steam oven at the same time. This allows the production of steam, hot air or a combination of both. Thanks to this, the dishes prepared in the combi oven are tastier, more nutritious and juicier. drying, grilling, grilling, roasting, frying, poaching, blanching, regeneration, sterilization or shock cooling.
Attachment, accompaniment of the main course
The carbohydrate-rich food that accompanies the main course is often referred to as a side dish. The purpose of carbohydrates is to replenish energy in the body. Their daily share should be 50% of the diet. The side dishes can be divided into several groups: cereals - rice, pasta, pastry dumplings, groats, bulgur, oats, corn, quinoa, couscous, millet; potatoes - french fries, mashed potatoes; legumes - peas, beans, lentils; vegetables and mushrooms.
Recipes for side dishes
Potatoes, which can be prepared in many ways, have a great taste and nutritional value, are often described as the best-known side dish in European countries. American potatoes are fried or baked mashed potatoes with their skins. The marigolds are fried in more oil until they are golden in color. Potato dough is prepared from potatoes, which is used for sweet dumplings and pies. The main ingredients are boiled grated potatoes, coarse flour, salt and eggs. Gnocchi, potato chips or french fries fried in oil are also prepared from potatoes. Another large group consists of pasta: Italian agnolotti - pasta bags filled with a mixture of meat or vegetables; cannelloni - again stuffed pasta in the shape of large tubes baked in the oven; also includes Italian fussilli or conchigliette. The term "al dente" also comes from Italy, it is a preparation of pasta or vegetables. The pasta is soft, but inside it is still a little stiffer. Cereals also include quinoa or Chilean gooseberry, millet, bulgur, wild rice or arborio rice, which with its mushy consistency is suitable for preparing real Italian risotto. Rice is also the basic ingredient for preparing the Spanish dish paella. In Japan, the main side dishes are the famous Japanese noodles.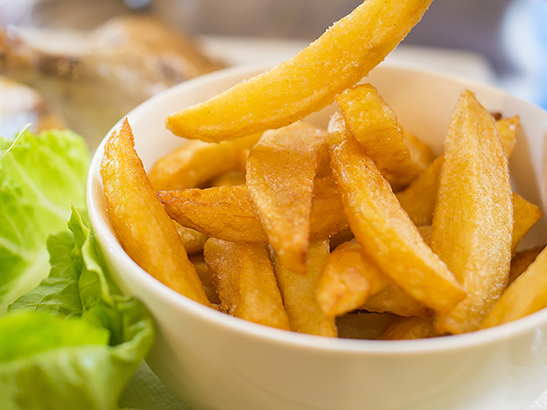 Are you interested in other categories of dishes?