Other cuisine
In modern gastronomy
In professional gastronomy, a professional kitchen device called a combi oven is often used to prepare meals. This kitchen equipment ensures healthy cooking, higher yield, gentle way of food preparation, preservation of a large amount of vitamins and higher nutritional value of prepared meals. The combi oven offers many ways of cooking food such as cooking, pre-cooking, steaming, stewing, baking, baking, low-temperature or slow baking, sous-vide, confit, smoking, drying, grilling, grilling, roasting, frying, poaching, blanching, regeneration, sterilization or shock cooling.
Other kitchens
World gastronomy forms an extensive whole. All gastronomy around the world is united by a love of food, a desire to create and originality. In this category you will find other interesting recipes that international cuisine offers.
Recipes from other cuisines
Famous cupcakes come from America - small cupcakes baked in cupcakes decorated with various icing, whipped cream or fruit. It is a popular dessert traditionally prepared in English-speaking countries for various festivities, such as Easter, Christmas or Valentine's Day. The pumpkin pie comes from North America, the basis is Linz dough rolled out to a height of 4 mm. Donut is a traditional sweet pastry also originating from the USA. Sweet baked or fried, filled with jam, chocolate or vanilla cream, in many forms, shapes and flavors, donut got all over the world. Cheesecake - American cake made of biscuits and cream cheese. The base consists of a crust of crushed biscuits with butter, the cream is most often made of cottage cheese and at the end the cake is decorated with fruit, icing, biscuits… Salty dishes with American roots include American pizza or hamburger. Hamburgers have become a popular dish around the world. You will find it in luxury restaurants but also in fast food. It is a meatball made of pure ground beef, often served with bun, cheese and vegetables. Unlike the Italian pizza, the American pizza has a strong bun base, which is first lightly baked and then the other ingredients are added to it. An exotic combination is offered by a Caribbean dish, sancocho is a mixture of coconut, beef and vegetables with fluffy dumplings. Alivanka is a Romanian specialty made of cottage cheese, corn, wheat flour, eggs and cream. Feijoada - a dish with a bean base - comes from Portuguese cuisine.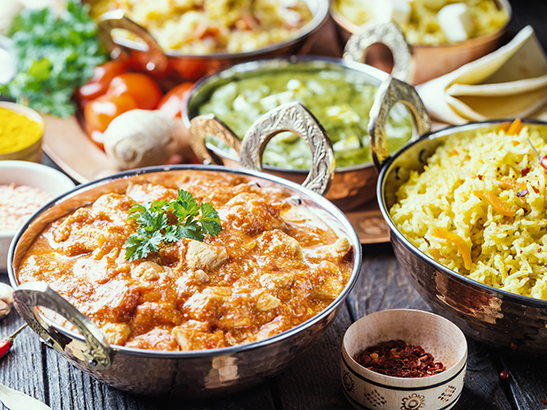 Search by category
Fish
13.8. 2021
Cuisine: Other
Portions: 8
Fish
13.8. 2021
Cuisine: Other
Portions: 8
Pork
13.8. 2021
Cuisine: Other
Portions: 8