Poultry
In modern gastronomy
In professional gastronomy, the combi oven is often used to prepare meals. It is a professional kitchen equipment with the characteristics of a hot air and steam oven. Thanks to its functions and properties, the combi oven is suitable for preparing a variety of dishes. The combi oven offers many ways of cooking food such as cooking, pre-cooking, steaming, stewing, baking, baking, low-temperature or slow baking, sous-vide, confit, smoking, drying, grilling, grilling, roasting, frying, poaching, blanching, regeneration, sterilization or shock cooling.
Poultry, tender and light meat
Poultry meat is very light and tender, thanks to these properties it is ideal for various types of diets. Poultry has become a popular dish all over the world for its delicious taste. It contains a number of important substances such as protein, iron, magnesium, minerals and vitamins B and C. The quality of meat is affected by age and species, but also by type of feed and quality of breeding . Poultry is divided into rake - chicken, turkey, hen, guinea fowl; water - duck, goose; flying - pigeon, pigeons.
Poultry recipes
We come across poultry meat in recipes in all corners of the world. The meat offers many cooking options. In France, the term "á la broche" is used, which means preparing poultry on a spit. By contrast, the Italian term "á la cacciatre" is a term for "hunting". It is a dish prepared from venison or poultry with mushrooms, onions, tomatoes, herbs and a small amount of wine. Kung - pao, a dish from Chinese cuisine, is based on chicken sliced, wrapped in solamyl, sautéed with peanuts and leeks. Everything is flavored with soy sauce, red wine and garlic. Poultry is also widely prepared in Brazil, where you can indulge in it in the form of camaro soup. It is prepared from poultry, rice, root vegetables and tomatoes. Italian pasta ravioli are often stuffed with chicken mixture with spinach sprinkled with grated hard cheese.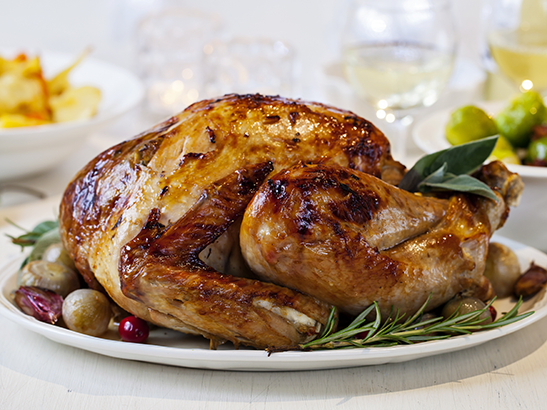 Are you interested in other categories of dishes?