Pork
In professional gastronomy
The combi oven is a professional kitchen equipment used to prepare meals in professional gastronomy. It offers several advantages and functions: a gentle way of preparing meals, preserving a large amount of vitamins, higher nutritional value of prepared meals, higher yield and short cooking times. The combi oven offers many ways of cooking food such as cooking, pre-cooking, steaming, stewing, baking, baking, low-temperature or slow baking, sous-vide, confit, smoking, drying, grilling, grilling, roasting, frying, poaching, blanching, regeneration, sterilization or shock cooling.
Pork, the most popular in Czech cuisine
Pork has a typical light pink color. Compared to other types of meat, it is a more energetically nutritious and less digestible species. The muscle of pigs is usually covered with fat, which it contains 20 to 40%. The quality and taste of meat depends on the age and weight of the animal, but also on the food. Pigs weighing 70 to 80 kg are considered to be the most suitable pieces. In Czech cuisine, the winter months are often associated with a slaughterhouse. Typical butcher's dishes are jitrnice, tripe, stuffing, black soup, cerebellum with eggs, meatloaf, greaves, ovar, lard ...
Pork recipes
Pork can be prepared in many ways and we come across it in dishes around the world. The highest quality part is pork tenderloin. The tender and tasty meats are pork cheeks, which are especially suitable for stewing. Pork loin or roast is a part suitable for preparing minute meals. In Czech cuisine, we meet Krkonoše pork chop and other butcher's specialties. Pork is used to make debrecen, a sausage placed on a slice of bread for breakfast or a snack. Cocktail sausages are also a popular breakfast dish. Perkelt is prepared from pork, veal or mutton cut into cubes. It is prepared by stewing on an onion base with paprika and other spices, adding ground pepper and tomato puree. Dried pork - coppa, first cooked and then dried. In Italy, it is used as an appetizer, for pizza and in sandwiches. French cuisine comes from rillons, pieces of pork stretched with bacon and fried in lard. In Spain, pork is used in the traditional paella dish. For the preparation of the mentioned dishes, a great wok pan originating from China, into which meat cut into cubes is inserted.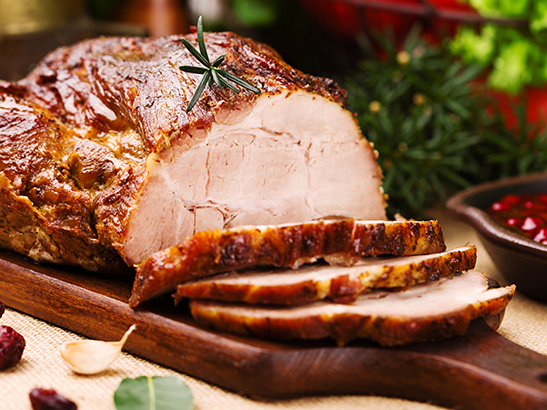 Are you interested in other categories of dishes?